Map Of Igbo Land of Oraifite Ibo
---

The map below shows where Oraifite is the Igbo land of Nigeria. More detailed Oraifite map will be added later. Watch this space!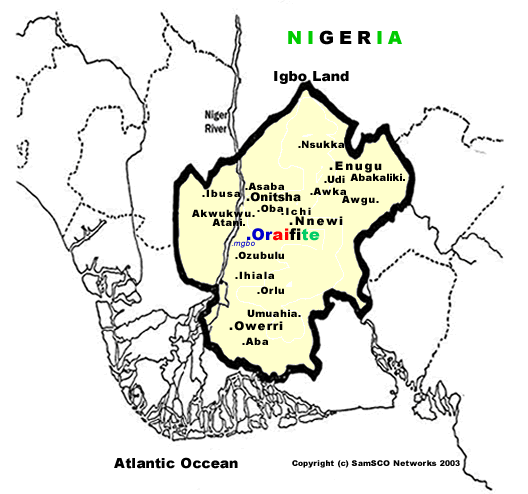 Google maps view Oraifite Community Town in Anambra State Nigeria. Note of Ibolo Community Forest which belongs to Ibolo-Oraifite people.

A grave mistake has been made by calling Ibolo Community Forest as Udoji forest. This is a mistake and should be corrected.