Inside Africa CNN
(cable news network)
Programme official FAN SITE
---

CNN INSIDE AFRICA PROGRAMME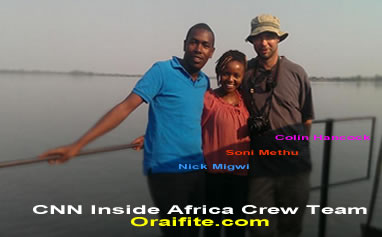 First, the CNN Inside Africa Crew Team consists of:
•Colin Hancock - the Producer,
•Soni Methu - the Host (the Face of Inside Africa)
•Nick Migwi - the Award wining CNN Cameraman


AFRICA or Inside Africa (not country inside south africa) has long borne the name "Dark Continent". But the darkness, wise men say, is Not of Africa itself.

It is in the minds of non-Africans, who know so little of this vast land mass as big as the United States, Western Europe, India and China put together.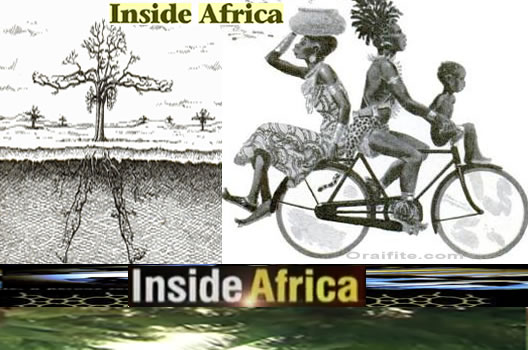 There are a dozen African nations (again not country inside south africa) as large as Spain whose very names as unknown to the average person - and great mountains,lakes, jungles, deserts, ancient civilizations, morden cities.

African is a world in itself. Enlightenment is desperately needed as new nations arise and old patterns swiftly change.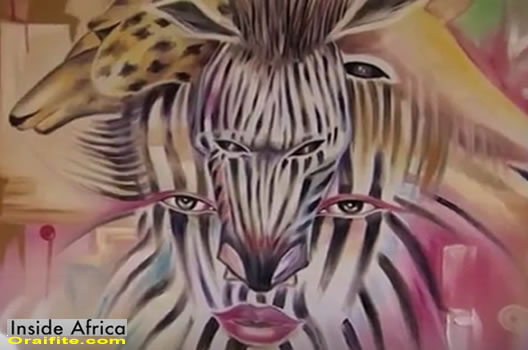 What is CNN Inside Africa Programme?
CNN Inside africa programme is a current affairs weekly program which take viewers on a journey through African continent, exploring the true diversity and depth of different cultures, countries and regions,

Where viewers can see and gives viewers across the world the positive things happening across africa, the positive stories and its people.
You will love watching inside africa cnn programme every week.

Inside Africa is a Cable News Network (CNN) which highlights the true diversity of the African continent as seen through different view point of different cultures & traditions and religions from the mediums of art, music, travel and literature.

is an American basic cable and satellite television channel that is owned by the Turner Broadcasting System division of Time Warner. The 24-hour cable news channel which was founded in 1980 by American media proprietor Ted Turne.

This is a website of pictures/images with little words. Just for your eyes to see and enjoy and brain to relax.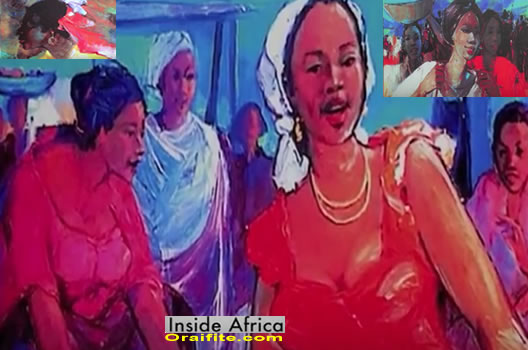 Sam Odiaka, a big fan of CNN Inside African said...

"Soni Methu, I love your presentations - you makes every inside africa programme enjoyable to watch! Your wealth of first-hand experience, knowledge, talents and passion for journalism have contributed to make cnn inside africa, a continue success."

•
•
"If only he'd watch inside africa" pictures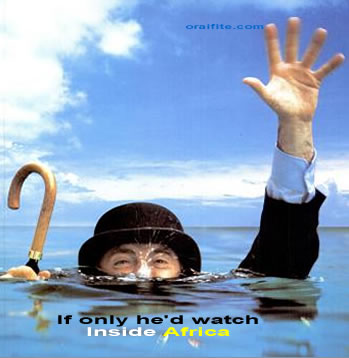 Inside Africa programme is shown at following times on CNN International each week:

(All times GMT)
Friday 17:30
Saturday 04:30, 11:30, 18:30
Monday 01:30
Tuesday 09:30
Wesdnesday 04:30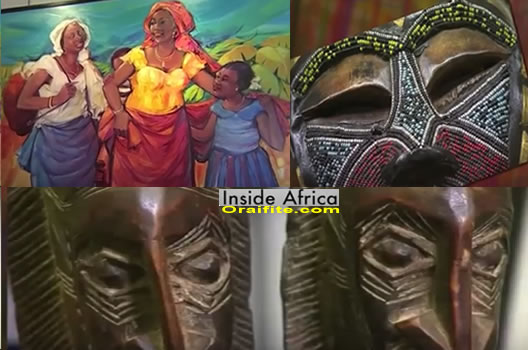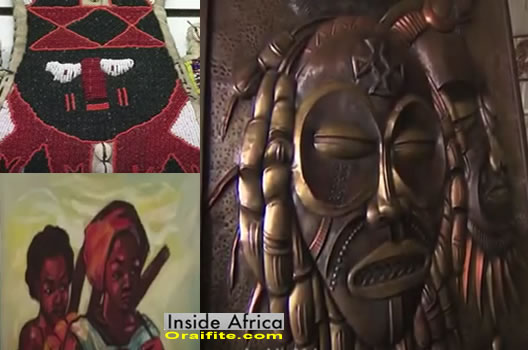 CNN International - Anchors and hosts

• Alex Thomas -anchor of World Sport
• Amanda Davis - anchor of World Sport
• Amara Walker - anchor of CNN Newsroom
• Andrew Stevens - anchor, correspondent
• Becky Anderson (journalist) Becky Anderson - communicator of Connect the World
• Charles Hodson - anchor of World Business Today
• Christiane Amanpour - communicator of Amanpour, principle global correspondent
• Don Riddell -anchor of World Sport
• Error Barnett - anchor of CNN Newsroom, correspondent
• Francesca Cumani - communicator of Winning Post
• Ha;a Gorani - anchor of The World Right Now withHala Gorani
• Isha Sesay - anchor of CNN NewsCenter and communicator of BackStory
• Jim Clancy (journalist)| Jim Clancy - anchor of CNN Newsroom, correspondent
• John Defterios - anchor of Marketplace Middle East
• John Vause - anchor of CNN Newsroom
• Jonathan Man (journalist)| Jonathan Mann - anchor of CNN Newsroom
• Kristie Lu Stout -anchor of News Stream and On China
• Lara Baldesarra - anchor of World Sport
• Laura McKeeman - anchor of World Sport
• Maggie Lake - anchor of World Business Today, trade correspondent
• Manisha Tank -anchor CNN Newsroom
• Max Foster - anchor, London correspondent
• Michael Holmes (broadcaster)|Michael Holmes - anchor
• Natalie Allen - anchor of CNN Newsroom
• Nina Dos Santos - anchor of The Business View with Nina Dos Santos
• Pat Cash - communicator of Open Court
• Patrick Snell - anchor of World Sport
• Philippe Cousteau Jr - communicator of Going Green
• Ralitsa Vassileva - anchor of International Desk
• Richard Quest - anchor of Quest Means Business, Marketplace Europe and Business Traveller
• Robyn Curnow - anchor of International Desk, correspondent
• Rosemary Church - anchor of CNN Newsroom
• Shane O'Donoghue - communicator of Living Golf
• Shirley Robertson - communicator of MainSail
• Soni Methu - communicator of Inside Africa CNN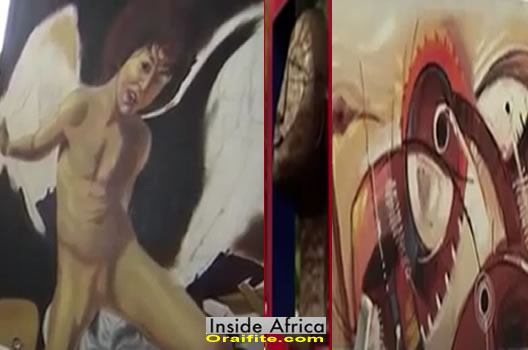 cnn.com/inside africa
Every week the CNN's best cameraman, reporter and producer combine their talents to bring you exciting stories about inside Africa.

You can keep up to date on the latest in innovations, politics, entertainment, sports, education and all other phases of things happening inside Africa/cnn.com.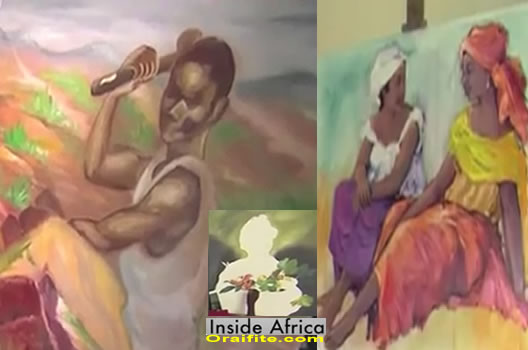 Miss Soni Methu went Inside Africa (not cnn.com/inside africa) with hopes of coming outside loaded with insights.

In part she has succeeded as she covered the continent looking, listening, talking and questioning in practically every major and some minor parts of Africa and scattered adjoining islands.

Soni reporting on men and women movements, places and practices, geography and geopolitics is massive and minute.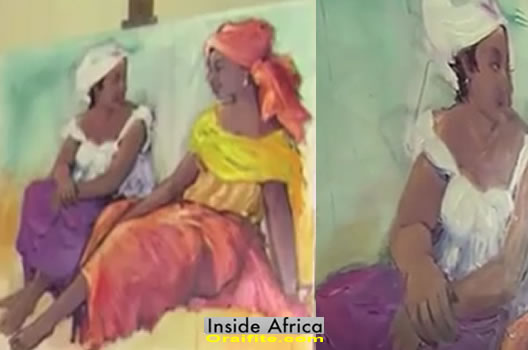 Her account is as current as she could make it but the style is personal; but it does contain a large amount of useful information about various aspects of who and what and where and when an dhow and why about parts of Africa...

That makes it a most competent inside Africa helpful in explaining and understanding recent, recurring and continuing episodes there.


Are inside Africa Christian loonies any stupider than inside Africa Muslim loonies?
Beyond Help or Hate
Seriously, while not born with a silver spoon, "Why do you hate me? I never gave you anything!"

Nowadays it's hard to believe that good works are ever done without mixed motives.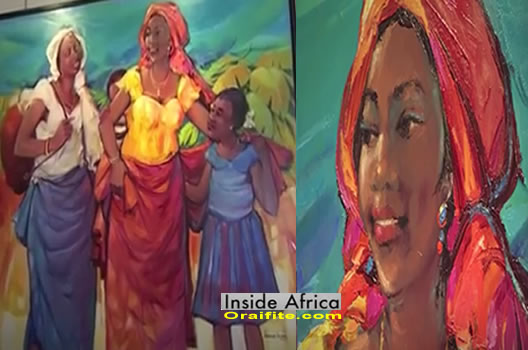 Hard to think of "works" as "good" and not somehow exploitative, paternalistic, hi-cholesterol or by some other criteron overflowing ones boots.

The good journeying Samaritan would now be assumed to be campaigning for Presidency of the CNN Inside Africa Club. Don't laugh!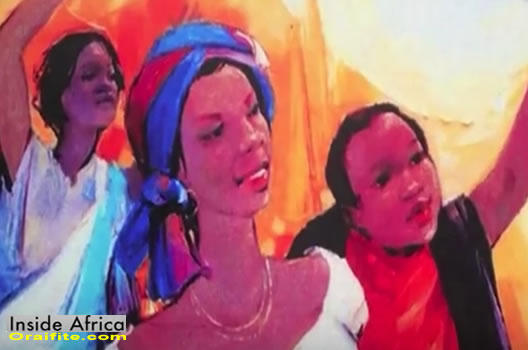 Some people are not actully that keen on close encounters with handicapped kids when they dribble, smell bad and have mobile lice.

Some believing Christians (a phrase perhaps meaning 'people who believe they are Christians?') are uneasy that we shared our inside africa centinent centre's "works" with Muslim colleagues.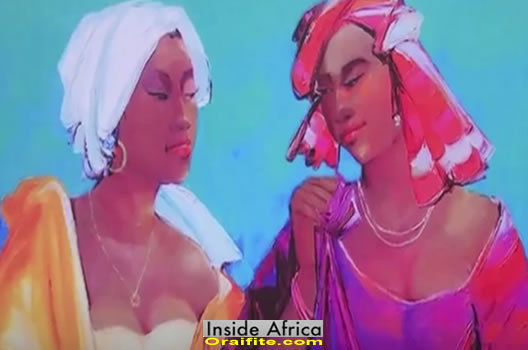 If Muslims too care for poor-little handicapped children, and act supposedly the monopoly of the Elec, how do we prove our religious superiority?

I know of none who would consciously prefer special kids to rot in the ditch if their succour were not marked "With Christian Love".

But some are convinced that Muslims ("lost in heathen darkness etc.") are incapable of really loving.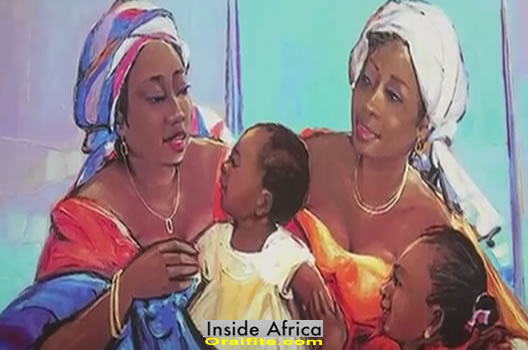 Are inside africa Christian loonies any stupider than Muslim loonies?

A moot point as I've not met no Muslim fundamentalist so extreme as to deny that people outside Islam could really love. Muslims don't need to deny that there is good in Christanity.

Islam's adherents see it as the fulfilment and final instalment of Christanity, Judaism and all stops back to the Blessed Prophet Adam and therather less blessed Eve.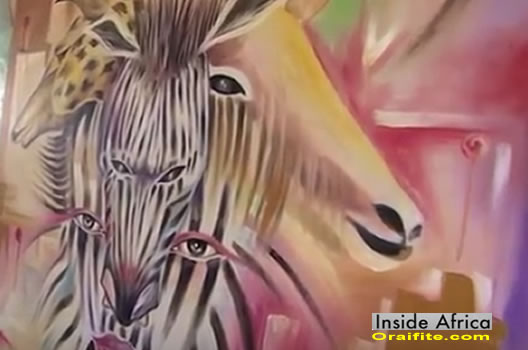 Christians who hate being thus historically gobbled up, are well placed to understand the feelings of Jews when told that Judaism is fulfilled in Christianity and can now kindly be helped into thelight.

Again, "Why do you hate me? I never tried to enlighted you". Think about it.


African Popular Arts
The African popular arts or more generally African popular culture, a concept or field developed fairly recently as an interdisciplinary project whose intellectual genealogy includes (among others) social history, anthropology, Marxist literary criticism and Birmingham-style cultural studies and literary theory.

Important parts of this concept were developed around Nigerian arts, especially the Yoruba travelling theater and the musical forms of fuji and Juju, all three of which have now been transferred into the video medium.

The African popular arts are a loose category comprising cultural forms that occupy an indeterminate space between the trditional and the modern-elite, produced mainly by and far the heterogeneous masses of Africa's cities.

Culturally they tend to be syncretic, functioning (as African cities do) as brokers between the rural-traditional realm and the wider world from which modernity has been imported.

These arts do not require much capital or formal education of their practitioners.

They are produced in the informal sector of the economy, usually without state support.

The Popular Arts in Africa is exemplary, at the very least the study of the popular arts lets those who are supposed to be concerned with the people know what and how the people are actually thinking.
CNN Soni Methu Presenter
We're still doing some research about Inside African continent information.